Гал унтраах автомат систем
A sprinkler system is a device that sense changes in smoke and heat and automatically responds to signals from the control panels.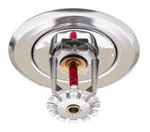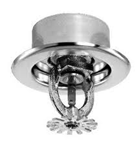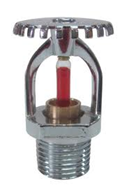 Water and foam fire extinguishers are designed depending on the air temperature in the room being protected:
Water-filled system - for rooms with air temperature above +5 ° C. Air-filled system - for rooms with unheated air temperature less than 5 ° C.
When equipping a room with a pressureless nozzle, the area for calculating the consumption of extinguishing agents and the number of sections to be operated at the same time shall be determined depending on the requirements of the object. Automatic switching of unpressurized nozzle equipment is performed by one of the following instrument signals.
• Excitation system
• Fire alarm system
• Technology equipment informant
FM 200 fire supression system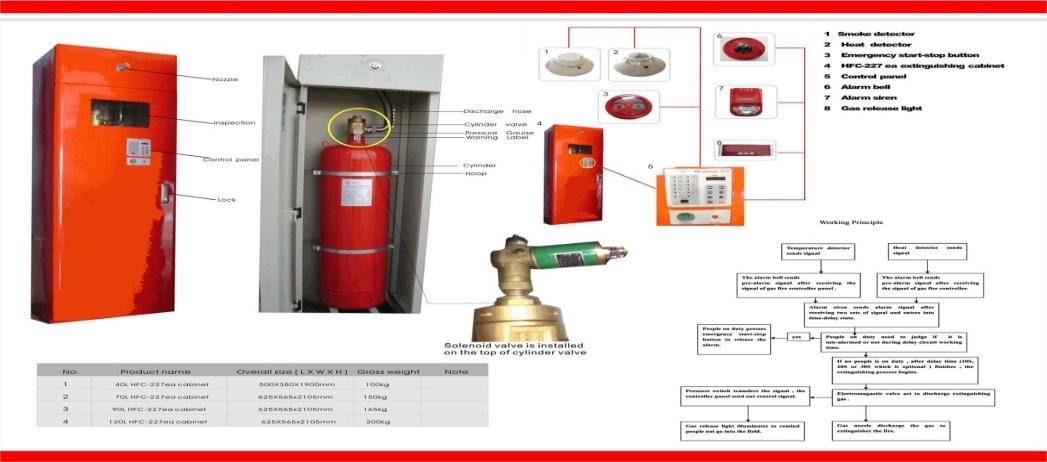 The FM 200 system is a world-renowned firefighting system with a history of protecting the world's most dangerous and irreplaceable assets. The FM 200 fire extinguishing system is a model based on many years of research that takes into account the exterior design of the gas fire extinguishing system and the installation and operation of the equipment. The FM 200 system is used in more than one hundred thousand applications in more than 70 countries around the world. Many firefighting systems destroy and damage the protected object rather than protect it. The FM 200 fire extinguishing system is a smart solution for quick firefighting.
The FM 200 system is a system that extinguishes fires caused by electricity and flammable liquids in 10 seconds or less before they cause serious damage to the organization's property. This is the shortest time the fire can be completely extinguished. The prompt extinguishing of the fire will reduce the amount of damage to the organization and the cost of restoration and will ensure the safety of people. It also has the advantage of reducing the cost of business downtime. The substance inside the FM 200 is stored in a container in the form of a colorless, liquefied gas under nitrogen pressure and has the ability to protect a large area. The FM 200 is an environmentally friendly product that does not contain ozone depleting chemicals such as bromine or chlorine.
Features:
Faster and more effecient
No gas residue
No adverse effect on ozone depletion
No electrical transmission
Protect large scale areas
Require small storage area
Extensively tested and approved internationally
No adverse effects on human health